For use with your persuasive speech
best man speech
wedding speech ...
any speech
The most Amazing Secret of public speakers!

This one secret by itself will TRANSFORM your your best man speech, wedding speech or your persuasive speech!
In fact this one secret will transform any future communications you make: one-to-one in the corridor or the street, in meetings, AND of course the impact of your speeches.
This one secret will put the persuasion into any speech you deliver: your persuasive speech, best man speech, or even a wedding toast.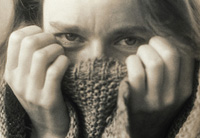 Read the following story very carefully, and THINK carefully on what is happening here.
Margaret's Story
Here I was in the back of China, with laryngitis. How was I going to survive? As I jumped from the bus to the ground, I twisted my ankle with excruciating pain. My body tensed, and I felt my face wrinkle in pain. Strangers witnessed my plight, read my face and helped me up. They carried me to a nearby seat under a dilapidated awning. Five people surrounded me. I lifted a cupped hand to indicate a drink and from no-where a cup appeared containing water. I looked into those faces and smiled – they smiled back. Never a word or sound was made, but my body communicated exactly what had happened and what I needed. My face and hands were my immediate messengers.
What has happened here?
Without words, by using her hands and face, her message of need was conveyed.
Her need for comfort, her need for water, her need for friendship.
Think about the POWER of these non-verbal communications. Communication without words.
Margaret's message was TOLD through her eyes, face and hands!
In fact it is proven that your words make up only 10% of your message ?**
** Research by Professor Albert Mehrabian of the University of California (Silent Messages: implicit communications of emotions and attitudes, 1981, 2nd Edition, Belmont, CA: Wadsworth)
So where is the other whopping 90% ?
Where in deed?
The other 90% are in how you say your words (sound) and
how your audience sees you say your words (visual).
This means that 90% of your message is received from SOUND and VISUAL communications !!
Now THAT is AMAZING !
So simple ...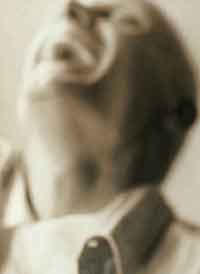 The Message is made up of
your VISUALS .. making up 90%
All three are interdependent!
Think about YOUR speech. Whether YOUR speech is a persuasive speech, a best man speech, a wedding speech ... your message is made up of WORDS, SOUNDS and VISUALS.
Knowing how to use this knowledge takes you
70% toward being not only a successful speaker,
an inspiring speaker BUT
a POWERFUL speaker.
A POWERFUL communicator.
Use this amazing fact in your next communication, one-to-one, a group or a speech .. think about your sounds, and your visual messages and mould them to your word message.
persuasive-speechesNOW is dedicated to showing you HOW to use this truly amazing knowledge ...
For how you say your words …
For how your audience sees you say your words
Now you know one of the most important secrets of a powerful speech.
This is just one of the powerful Secrets that will
transform
YOUR speech. For other amazing secrets to your speaking success subscribe to the
Persuasive Speech Newsletter.
All Newsletters contain practical, tested and proven ideas that can be immediately applied for your success.

Receive a valuable QUOTE free with each edition of the Newsletter that can be used straight away. FREE secrets, FREE Quotes (I find them for you)
Watch out for the BOOK soon to be available here containing insider secrets on creating powerful speeches that will persuade any audience. Ideas for one-to-one conversations, for meetings and for speeches to larger audiences.
Bookmark this site and as each month goes by learn the secrets to speeches that will turn them into tools of persuasion and enjoyment. Here's to your next inspiring speech.
This site is full of powerful speech ideas and is GROWING day-by-day with new ideas and tips for YOUR speeches.
Have a look at the other pages ...
Please help me improve this page. Click here to send
FEEDBACK to Warren at persuasive-speechesNOW.
You will NOT end up on a list, or be emailed.
Your comment is what IS IMPORTANT
Have you a speech or ideas to sell? Here is the single best book for selling on the Web. I know as I have used many many, and this one is 200 pages full of ideas that work! Repeating ... ideas that really work!Return from Amazing Secret to Persuasive SpeechesNOW HomePage


This article was printed from Persuasive-SpeechesNOW.com